We're back from a therapeutic weekend retreat at Love Lake.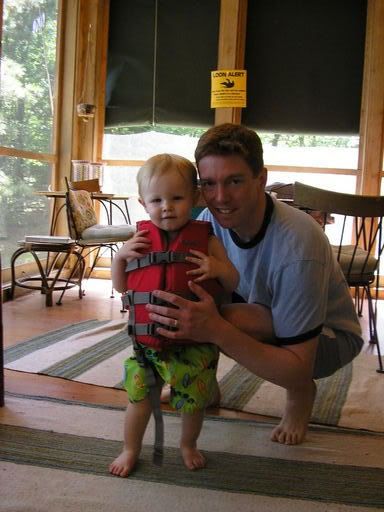 Shef toddled into the water multiple times per day, and therefore slept soundly at night and naptime, except for when he discovered he could hurtle himself out of his full-size
travel crib
and crash head-first on the wooden floor.
This troubled us, and we'll be bringing a
crib tent
on our next excursion.