Here's Handsome Devin in his cap and gown: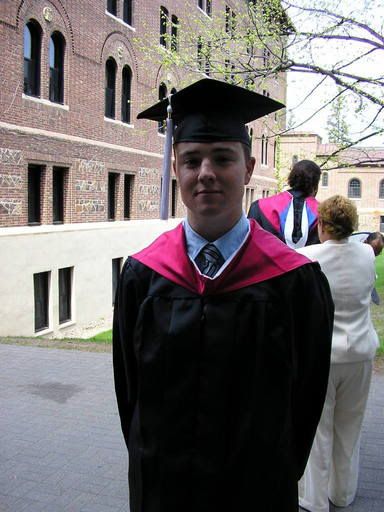 Dan, Mary, and I watched a simulcast of the ceremony from a theater adjacent to the chapel because there weren't enough tickets for us to attend the real deal. We did a mostly good job of paying attention, except when we were busy examining my repulsive toe wart or taking photos of ourselves with Mary's cell phone.
I'm not very photogenic, nor is my wart.