Even though I swore I wouldn't, due to the horrible, painful theory paper I ground out last spring, I'm back to thinking and reading about deconstruction. The absence and the presence and the other and same-self and blah blah blah.
And so, I couldn't help but be reminded of my kitchen, which is currently under deconstruction. Kind of. I mean, it's certainly not a "mindful dismantling," I don't think...
Here's the before: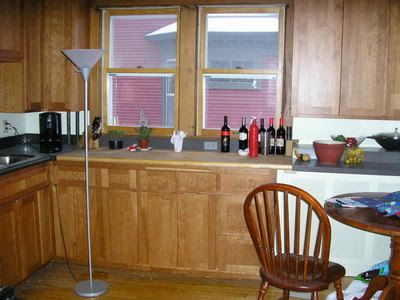 And here's a shot from Monday: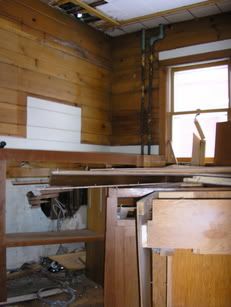 Today the room is empty, so maybe now construction begins? Of course, the time in between the moment I decided to write "now," and the time I actually typed it made it so "now" doesn't really exist.
I don't think there's any way to be sure.
I certainly don't want to be accused of privileging the product over the process. Binary = Bad.